Good Health from the Outside In and from the Inside Out
My Berry Organics offers a custom formulated line of chaga skin care and chaga tea powders/chunks with ingredients sourced from nature. Our two signature ingredients are the Maine chaga mushroom and the prized wild blueberry.
*New* Unsweetened Dried Cranberries
Pure & Simple with no added juice, sugar or oil
1 g natural sugar per serving ( sweetened varieties contain 25+- of sugar per serving!)
Delicious tart flavor
Sourced in the U.S. on a family owned farm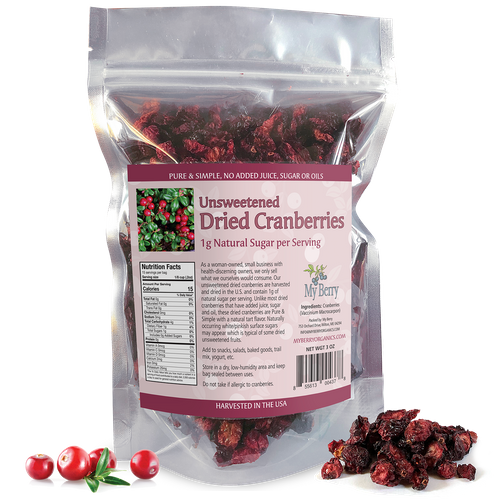 What Customers are Saying
Excellent chaga powder, exactly what I am looking for.
These wild blueberries are pretty good considering they are not cultivated. I was happy to see that there is no sugar in these berries. It is very difficult to find berries with no added sugar.
Excellent chaga powder. Low price. Fast delivery. Excellent communication. Recommend...
I have bought this chaga product from this seller many times and it is just what I need for my arthritis.
I am a first time user of chaga and like how fine the grind is and am pleasantly surprised by the flavor. I guess I expected a bitter or dirt-like flavor. I drink lots of tea and was happy that this didn't need milk or sugar. I plan to purchase again and hope is has the health benefits I have read about.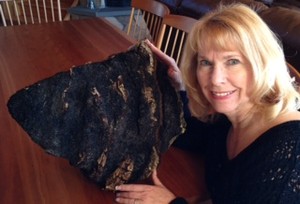 A Super Sized Maine Chaga Specimen.
Maine Chaga Mushroom
Antioxidant Source - Simple & Affordable Daily Use For Immune Support
The chaga mushroom has been used for centuries in North European countries, Poland, Russia and Japan. The following organizations have this to say about chaga:
The World Health Organization (WHO) has listed chaga mushroom as having GRAS status (generally recognized as safe).
The FDA classification of chaga is the following: Food safety issues-none, Known toxicity-none, Drug contradictions-none, known taste-none, Odor-none, Refrigeration-none, Shelf life-indefinite
Our chaga powders and chunks are classified as a food and as such, do not take if allergic to mushrooms.